REHOMING OR SURRENDERING AN ANIMAL
If you are looking to rehome or surrender your pet, there are many resources out there to help you in different situations. When difficult circumstances arise, we encourage you to research every avenue possible before surrendering your furry family member. We try our hardest to help keep animals in their home and prevent them from entering the rehoming system,which can be damaging to pets and take up space for other animals that need it. There are millions of homeless pets being euthanized every year and there are still many kill shelters in Colorado, leaving a chance that if you surrender your animal to a kill shelter, they may be euthanized without your knowledge. 
Please visit our Resources page HERE before proceeding
for information on low cost and veterinary assistance, temporary care, pet food assistance and more, to see if assistance may be available for you.
If you need help with pet supplies, vetting or transportation to assist in you being able to keep your pet, we MAY be able to help. Please email us at info@demisanimalrescue.com with your situation! If assistance will not help in keeping your pet, please proceed to the rest of the information below.
Due to the large volume of requests we get, we ask that you please read this entire page thoroughly to decide what steps you would like to take and to send ALL requested information if you contact us 
Ground Rules:
We are not here to solve your issue, but here to HELP. If you are going to contact us, please be willing to provide effort, compassion, patience, and teamwork. The more effort and detail you can provide, the better It will result in quicker results and will be better for the animal
DO NOT make any death threats to us about your animals. We are a small organization and we do not take any animal into our care if we do not have space. You making threats will not result in us coming to get your pet. There are thousands of pets dying every day and we are doing what we can
Preperations
Put together the following information on your pet (the more detailed, the better!)
---
Name
Age
Breed
Is the pet fixed?
Is the pet microchipped?
Is the pet up to date on vaccinations?
Does the pet get along with cats? dogs? kids?
Are there any medical issues or needs?
A description of the pets personality and tempermant
Your name and contact information (phone and email)
At least 1 QUALITY photo of your pet
You are the best advocate for your pet. Before contacting us, PLEASE…
---
Post the information you gathered above to the following:
* Please always request a small rehoming fee and dont feel bad asking questions to feel good about the home! If you would like, you can always pull questions from our adoption application to ask
NextDoor Neighbor app
Facebook rehoming groups:

https://www.facebook.com/groups/petsneedhomestoo/
https://www.facebook.com/groups/1497499450573642/?ref=group_browse_new
Search for local city groups as well
Post your pet on Adopt a Pet Rehome
Create a profile with the above gathered information
Review applications – the team at Adopt a Pet will give you all the help you need
 Meet adopters – The Rehome team will guide you through the process of setting safe and pressure-free meetings with applicants
Finalize adoption – Rehome will provide you with an adoption contract to protect the transfer of your pet ownership. The adopter must pay a small rehoming fee that will be donated to us or another rescue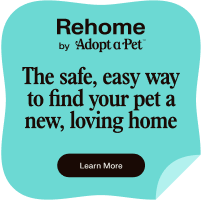 Options When Contacting Us 
Please email all of the information you gathered above, including a photo and contact information to info@demisanimalrescue.com and let us know which of the below options you would like to consider
---
1. COURTESY POSTING
A courtesy posting is where we promote your animal, but you handle any inquires. Courtesty postings are posted on our website (https://demisanimalrescue.com/courtesy-postings/) which exports to 30+ adoption websites. The animals photo and bio will be posted along with YOUR contact information and anyone interested will contact you directly and you will complete the rest. We are simply just providing exposure.
For any animal to be listed on our website they MUST be spayed or neutered. If you need help finding low cost spay & neuter, please let us know!
Courtesty postings will be listed for 1 month and then removed. You are welcome to contact us to repost if it is still needed, we are happy to do so! We do ask that you notify us if a home is found so that we can remove the posting sooner.
2. BECOME A FOSTER
If you are willing to wait for us to find your pet a home, you can become a foster. This means you will have to do the necessary paperwork to foster a pet under us and the pet will be part of Demi's Animal Rescue. If this option is chosen, we take over expenses, provide supplies if necessary and take over the adoption process. Anyone interested in adopting will go through our normal adoption process. Keep in mind that we cannot give you a time frame of when your animal will be adopted! It is extremely random and you could be fostering for months depending on the situation. If you  proceed with this option, please send us the requested information as well as fill out our foster application at https://demisanimalrescue.com/foster- application-form/
You will also be required to pay the surrender fees (if applicable) outlined below and will sign an owner surrender form at time of adoption.
3. SURRENDER YOUR ANIMAL
PLEASE keep in mind that we are a very small organization and we are usually at capacity so there is no guarantee that we can take your animal, which is why we ask that you take ALL of the steps listed above before reaching out.
With the information provided to us, we will post in our foster group and try and find an existing or new foster willing to take in the animal. If we are able to find someone, we will notify you of the availablity and will require owner surrender paperwork to be signed, as well as the surrender fee outlined below paid (if applicable)
Any animal we are able to take in through owner surrender- whether into our care, or staying with the current family as a foster, will be required to sign owner surrender paperwork, as well as pay a surrender fee if applicable, as outlined here:
A- For no surrender fee, the animal must be:
Spayed/Neutered
Current on vaccinations (Rabies, Combo shot)
Heartworm tested (dog), FIV/FELV tested (cat)
Microchipped
If you need recommendations for low cost vet care, please check out our resources page
B – Surrender Fee
Dog:

$250.00 if needs all required vetting
$90.00 if spayed/neutered, but needs other required vetting

Cat:

$150.00 if needs all required vetting
$75.00 if spayed/neutered, but needs other required vetting